Welcome to Hello Kia of Valencia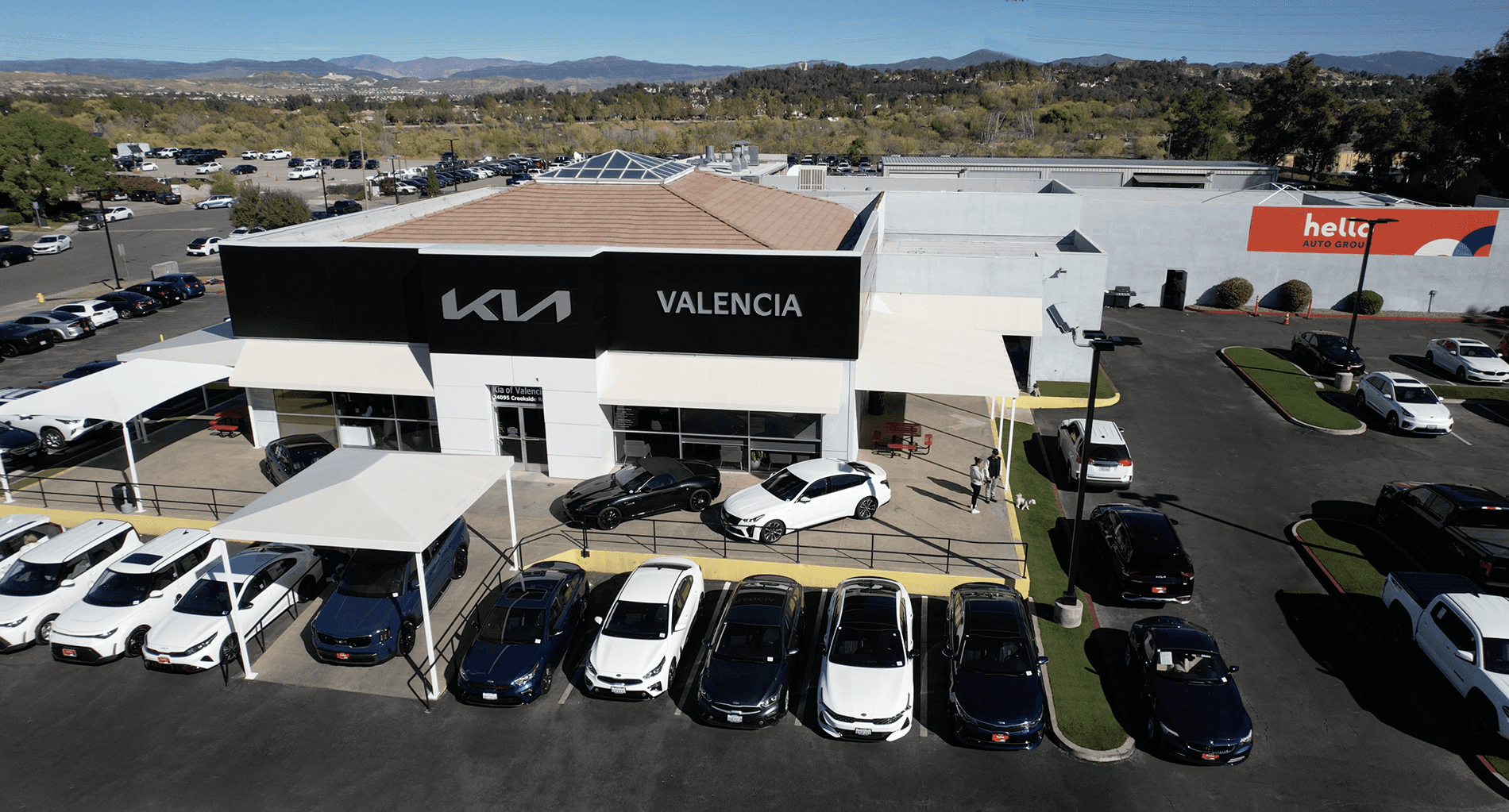 Here at Hello Auto, we're fortunate to build our business from the ground up. We're not just different; we're more fun, efficient, and welcoming — which you may have picked up on the first time you saw our name. At Hello Auto, we emphasize fairness and integrity above all else.
Say "Hello" to the upfront lowest price.

Most Santa Clarita car buyers look for a no-pressure experience. Hello, Auto is a one-price Kia dealership, whether you look on our website or look at a window sticker. The same price is found everywhere, so you know you're getting a fair deal. We believe in doing business upfront, which extends to our upfront lowest price. Unlike other Santa Clarita car dealerships, at Hello, car buying is a friendly and constructive conversation, not a stressful negotiation.
Say "Hello" to your Personal Client Advisor.
Your Client Advisor is highly trained and capable, ready to help you from start to finish. There are no managers, pushers, or a separate finance department to deal with. There are no old-school car dealership "salesmen" to deal with. Just transparent pricing and a helpful team of advisors who work to get you into the right vehicle for the right price.
Say "Goodbye" to Hidden Charges & Fees.

Many San Fernando car dealers tack on handling charges or fees that could increase the price of your vehicle without adding any additional value to you, the buyer. Is that fair? We certainly don't think so. Transparent pricing is a fundamental right owed to every customer. Period.
Say "Hello" to our New Vehicle Guarantee.
When you buy a new vehicle from Hello Auto, you automatically receive our New Vehicle Guarantee, which includes our Lifetime Powertrain Warranty for ultimate peace of mind. Say "Hello" to our Pre-Owned Vehicle Guarantee. When you buy a pre-owned vehicle, you will have 7-days or 500 miles to return your vehicle for any reason. Brakes, batteries, and bulbs are guaranteed for 3 months/3,000 miles, and your first oil change is included in your purchase. Qualified pre-owned vehicles come with a 3-month/3,000-mile powertrain warranty.
Say Hello to Community Involvement
We are very committed to and involved with our local community. A portion of the proceeds for all vehicles we sell goes to a local charitable cause. Plus, all Hello Auto Group employees receive two paid volunteer days yearly. We live here, and we work here. Naturally, we are devoted to making the quality of life for everyone better. That's just how we roll.